Recently I ate the most amazing organic oatmeal cookies from Greenwise Publix (a mix of a traditional grocery store and a natural food store). They were BEYOND delicious and had two unexpected affects. One, my daughter ate them and two, they increased my milk supply. I kept the wrapper from the cookies and though it did not have the recipe it had the ingredients and after doing some internet searches I created below:
Cooking Time: 11-14
Servings: 40 Preparation Time: 15 2 cups whole wheat flour ½ cup ground flax seed 1 tsp baking soda 1 tsp sea salt 1 tsp cinnamon ½ tsp nutmeg (I used a dash) ½ tsp cardamom (I used a dash) ½ cup (1 stick) organic butter – room temperature ½ cup natural cane sugar 2 organic eggs ½ cup honey 1 tsp vanilla extract ½ cup  raisins ½ cup crasins 1/4 cups coconut oil 2 cups old fashioned organic oats 1 tbsp molasses
Stir together dry ingredients (flour, salt, baking soda, flax seed and spices).
In a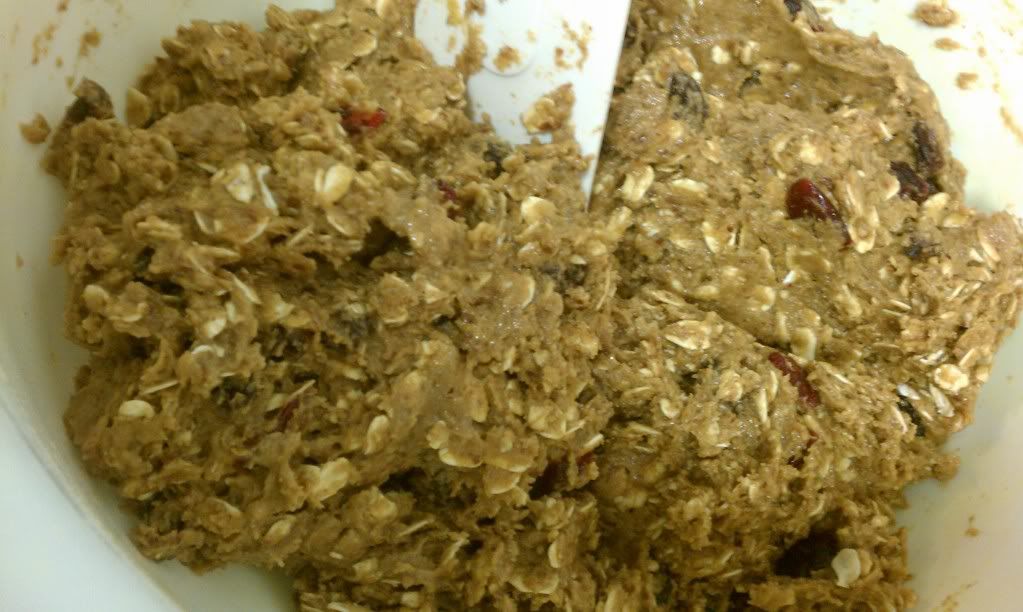 mixing bowl, beat butter and sugar. Add in honey, eggs coconut oil and vanilla. Slowly add in dry mixture and beat together. Stir in oats and fruit.
Drop spoonfuls onto ungreased baking sheet.
Bake 11-14 minutes at 350.