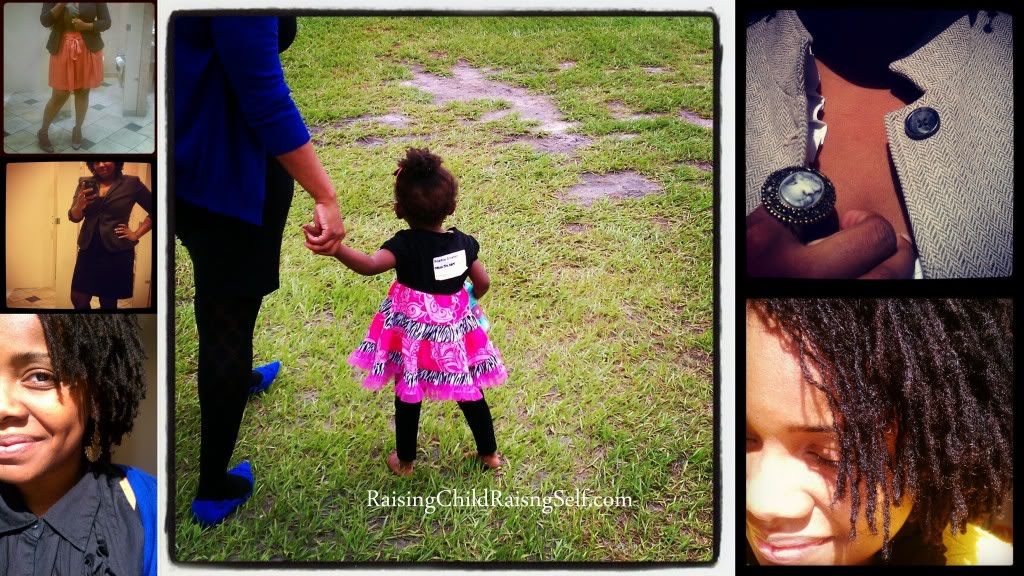 I've been blessed at work, in a relatively male dominated industry, I have always been able to find strong female mentors. Dynamic women who care about their career progression but are 100% dedicated to their marriage and children. Hard working women who manage their household, keep their husbands from loosing their minds and parent.
I've seen what it takes, I've seen her privately panic, painfully worry and feel guilty that something is not getting done at work or home because she is taking care of the other. I know of the sacrifice, I have been privy to her sorrow as a mentee and friend. I've seen more than one woman freak out behind close doors then get her crap together in front of a slave driving insensitive douchey boss.
This week I started to get my portfolio at work and I find myself around 5:30PM everyday debating whether I should shut down for the night or work longer. There is always more work to do but my heart is tugging at me to go home with enough sunlight left to take Piglet to the park.
The Wall Street Journal has had an article recently about the Female CEO and why she rocks! If this CEO is a mother and/or wife, I can tell you why she has kicked her fair share of rocks and boulders for her title and her success. Counting dollars and titles all the while counting precious moments and baby milestones.
Tracking my children's development and planning my family's dinner menu as well as plotting my rise to the professional top. All the while worrying that something may slip through the cracks.