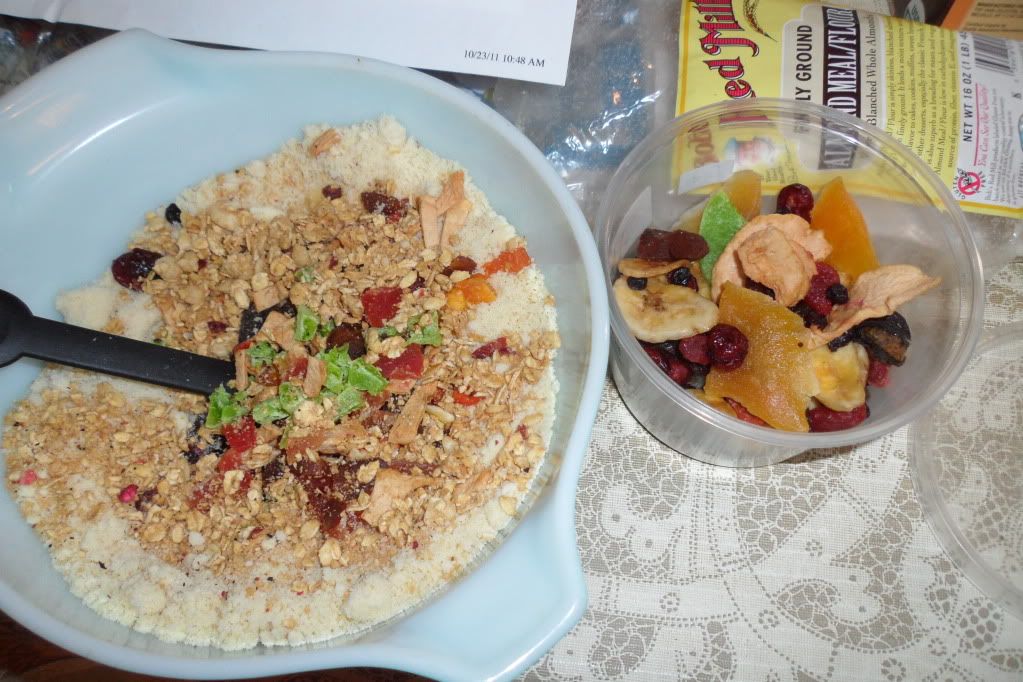 I made breakfast cookies the other Sunday for the family. I forgot to turn on the oven and burn a whole batch. They were a hit with the toddler, she even ate the over cooked ones. I made them with almond flour, granola and a mix of honey and organic sugar. I used almonds and a fruit mix from my local farmers market. Here is the original recipe courtesy of comfybelly.com: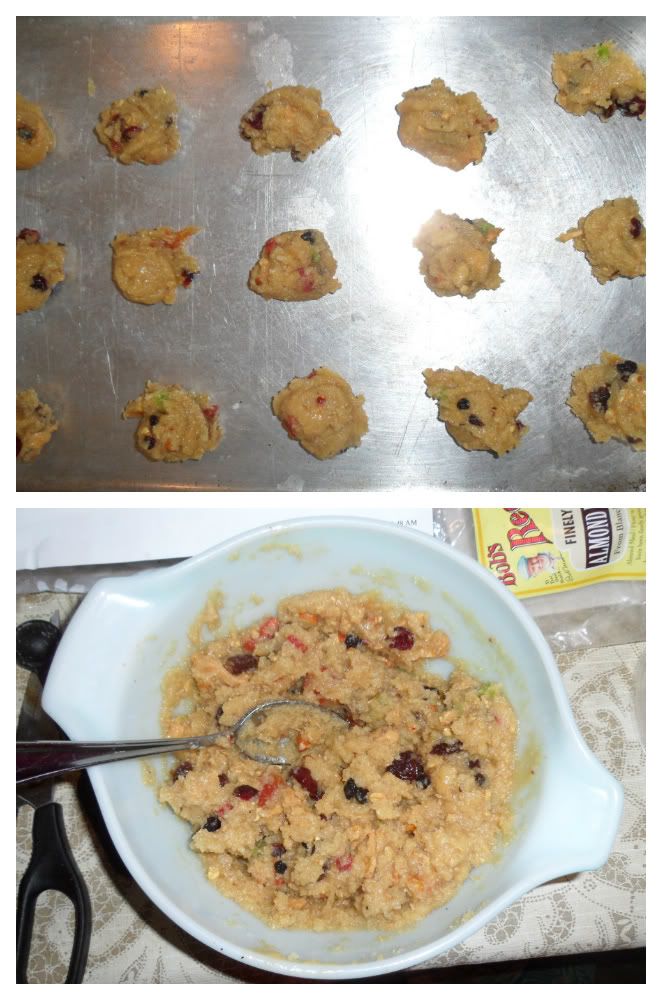 Breakfast Cookies
Ingredients (makes about 25 cookies)
2 1/2 cups of almond meal or almond flour (any nut flour will work really)
1/4 teaspoon of salt
1/4 teaspoon of baking soda
8 tablespoons of unsalted butter, melted (or 1/2 cup of coconut oil or vegetable shortening, melted)
1/2 cup of honey (or other sweetener)
1 egg
1 tablespoon of vanilla
about 2 cups of nuts, dried fruit, seeds (or anything else your heart desires)
Preparation
Preheat oven to 350 degrees F.
Combine all the dry ingredients in a bowl and blend with a spoon.
Add the wet ingredients and blend it well with a spoon.
Drop about a tablespoon of batter in each cookie spot on the cookie sheets. Space them about 1 inch apart.
Bake for 12 to 15 minutes, or until they are starting to brown around the edges.
If you want them slightly crunchier (these are on the soft side), leave them in the oven at 200 degrees F for another 15 minutes or so, or in a dehydrator on a fairly low temperature for about 2 hours.
Cool and enjoy. Store in a sealed container.
I would definetely make these again!